Dearest Friends,
In light of the growing concern about the coronavirus, the St. Joseph Retreat Center has decided to cancel ALL programs for March, including the annual St. Joseph's Day celebration.
Please note there is no emergency in our center or convent. This is only a preventative measure to ensure the safety of the Sisters residing at St. Joseph Hill Convent. Many of our senior residents have medical issues that make them most susceptible to contracting infections like the flu. Given the Retreat Center programs are held within the main living area and chapel, we believe it is in the best interest of our Sisters, our employees and you to remain closed.
We will, like you, continue listening to the news and advice of healthcare professionals. Please check our website, Facebook page and emails for updates and announcements.
Thank you for your understanding and patience,
The St. Joseph Retreat Center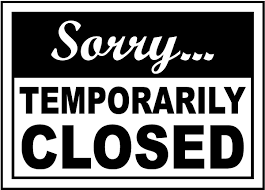 Please join us in prayer:
For all those that are affected by the illnesses, our nation, and world at large, will face in the coming weeks. May God give the healthcare providers the fortitude to assist those in need. St. Joseph pray for us. Mother Franciska intercede for us.