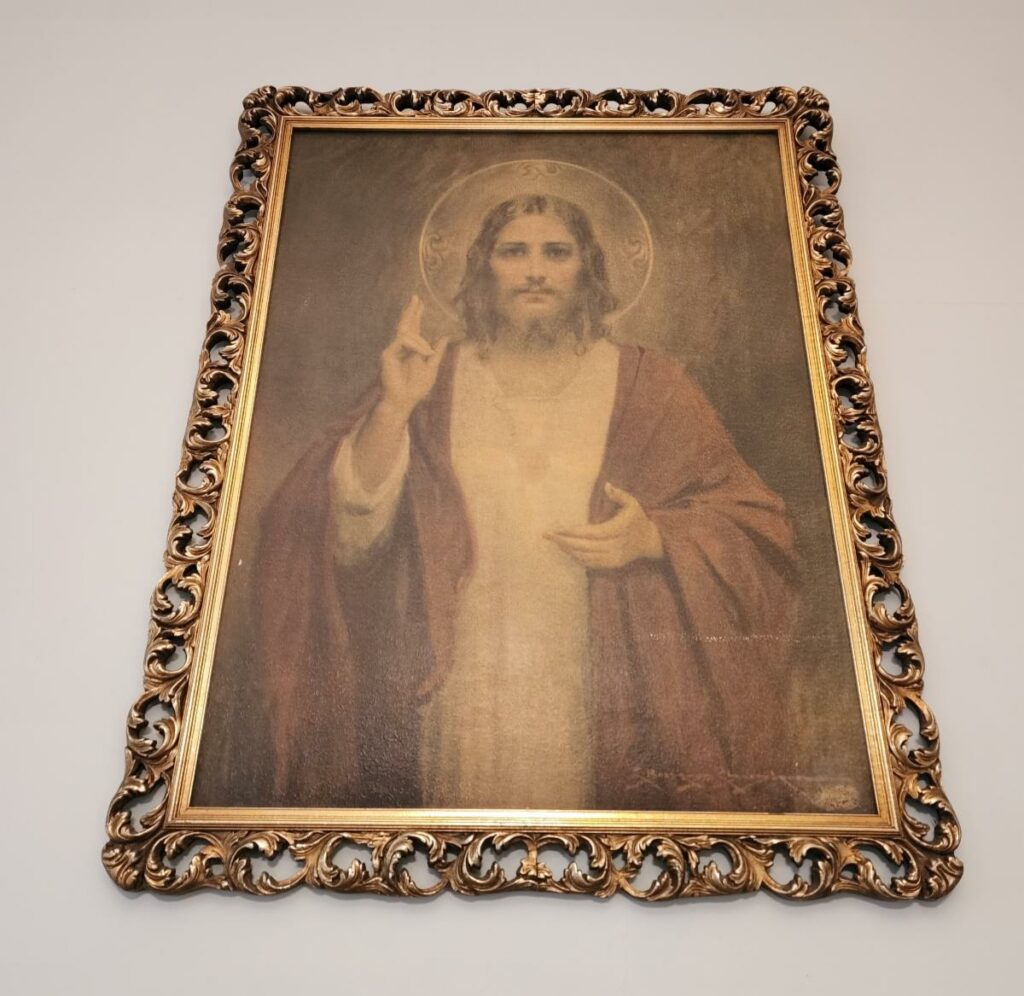 Join us in prayer on Friday, June 24, 2022 in recognition of the Sacred Heart of Jesus Feast Day.
In 1675, Jesus told St. Margaret Mary that He wanted the Feast of the Sacred Heart to be celebrated on the Friday after the Corpus Christi octave. In 1856, the Feast of the Sacred Heart became a universal feast.
St. John Paul II, a great devotee of the Sacred Heart, said, "This feast reminds us of the mystery of the love of God for the people of all times."
Dear Friends of the Sisters,
Today we are reaching out to you with humbled hearts!
The response to our urgent appeal for a repair to the HVAC system in the Chapel of the convent at Francesca Residence in Akron, Ohio has been overwhelming. Although we have not reached our goal yet, we are confident that we will before the end of June. Fortunately, this means the work can begin before the next heat wave.
Our residents and our Sisters in Akron are extremely grateful to all that have made a donation towards this project.
If you have not been able to send a gift yet, please consider doing so today. Our online donation page is available here. If you prefer, you may mail a gift made out to the Daughters of Divine Charity to 850 Hylan Blvd., Staten Island, NY 10305.
Thank you again for your generosity. As a special thank you to our donors, the Sisters ask that you join us in prayer on Friday, June 24, 2022 at 11:00 A.M. in celebration of the Scared Heart of Jesus. This is a special day for the Congregation of the Daughters of Divine Charity.
Did you know our Sisters have a great devotion to the Sacred Heart of Jesus? When founding the congregation, Mother Franciska Lechner dedicated it to the solemnity of Jesus. The original face of their medal was the image of Jesus's Sacred Heart. This image also appears through the artwork of the convents. And for each Sister, this depiction holds a special place in their hearts and hands, as it is the image on the rings the Sisters received when they professed their vows.
To all our friends and supporters, thank you for the blessing you have been to our Sisters. Praying for you and your loved ones, knowing you are praying with us and for us, gives us the strength to continue our ministry.
May the Holy Family continue to bless you!
Gratefully yours in Christ,
The Daughters of Divine Charity