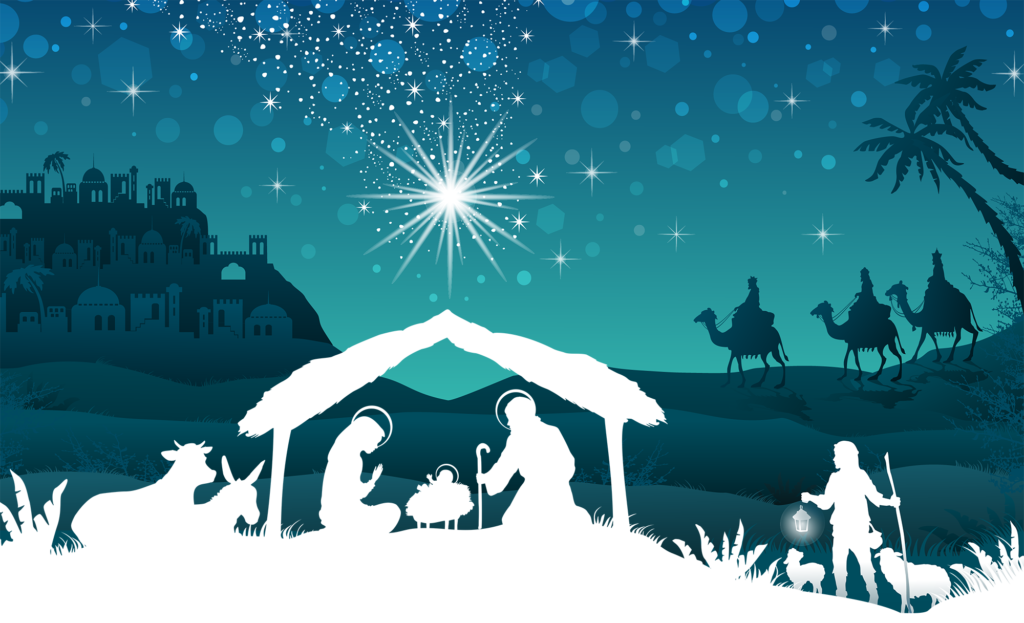 PREPARING FOR CHRISTMAS
Fall 2022
---
Prayers for the holidays
For many, we are approaching "The Most Wonderful Time of the Year." Christmas is a season of celebrations rooted in the birth of Our Savior, Jesus Christ.
There are signs everywhere to get us into the holiday spirit as early as August. From retail stores and special promotions by email and mail, every brand is competing for our attention. Everyone proclaims theirs is the top item of the year and we must buy it today to send loved ones the latest and greatest gift.
But here in our convent, things are not noisy or distracting. The Sisters have reached the stage of their lives where even at this time of year there is quiet. They can concentrate on Advent, which is the Church's spiritual preparation for Christmas. Because we wait until December to decorate there are no major distractions. There is little planning and prepping for the holiday. For most Sisters in our convents their families are either far away or have already passed. So, this season can feel a bit empty without our prayers and Advent reflections.
As women who have devoted their lives to Christ and serve those in need, our Sisters cherish their memories of students and patients. They share warm recollections of close friends and often pray to thank God for a full life.
What keeps the Sisters most inspired during this time are the small acts of kindness so many of you perform: Christmas cards and blessings by mail; emails and cards with pictures of former students and friends sharing holidays with friends. Please continue to send us news of your loved ones, and share your intentions and pray with us during this beautiful time of year.
We all have so much to be grateful for, to cherish during these upcoming weeks, especially all that you have given us and continue to do for us.
Gratefully yours,


Sister M. William McGovern, FDC
P.S. Thank you for your steadfast support of all our endeavors throughout the years. Any gift you can make at this time is greatly appreciated by all of our Sisters.
Wishing You a Very Merry Christmas!