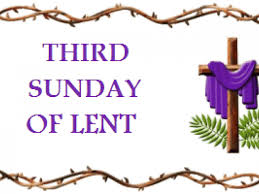 "I've Got the Power"
Responsorial Psalm, "Lord, you have the words of everlasting life." John 6: 68C1 Corinthians 1:24 "Christ the power of God and the wisdom of God."
Today's Responsorial Psalm and the 2nd reading in 1st Corinthians asks us to ponder the question asked and answered by Peter, "Lord to whom shall we go? You have the words of everlasting life." John 6: 68C. "Christ is the power of God and the wisdom of God." 1 Corinthians 1:24
Peter with all his failings, knew that Christ was the answer. In fact, Christ is the answer to every question. What will bring us peace? What will give us hope? How do we live? How do we make decisions? Jesus is the way the truth and the life. 
Jesus, whose very name means God saves, saves us. He is called Emmanuel God with us; He is always with us. In his life we see the meaning of our lives; to love, follow, and be with him in eternity. We receive his power and grace through prayer, reading His word, and doing and obeying the will of His Father. 
By encountering Jesus we learn how to encounter others. In moments of silent prayer we enter into relationship with Him. His love for us enables our own love; touching each soul we meet with His love. This is God's power. This is God's wisdom. Love God, and by loving God we too can love our neighbor. This is embodied in the wisdom and teaching of the ten commandments in the first reading of Exodus 20. The Ten Commandments teach us the habits, values, and behaviors needed to love God, neighbor, and self. 
Perhaps Saint Teresa of Calcutta put it best, "We all have a duty to serve God where we are. It is the person that matters. I believe in person to person encounters."
Do you have the power and wisdom for whom you will encounter today?